MPhil – Abridged summary
← home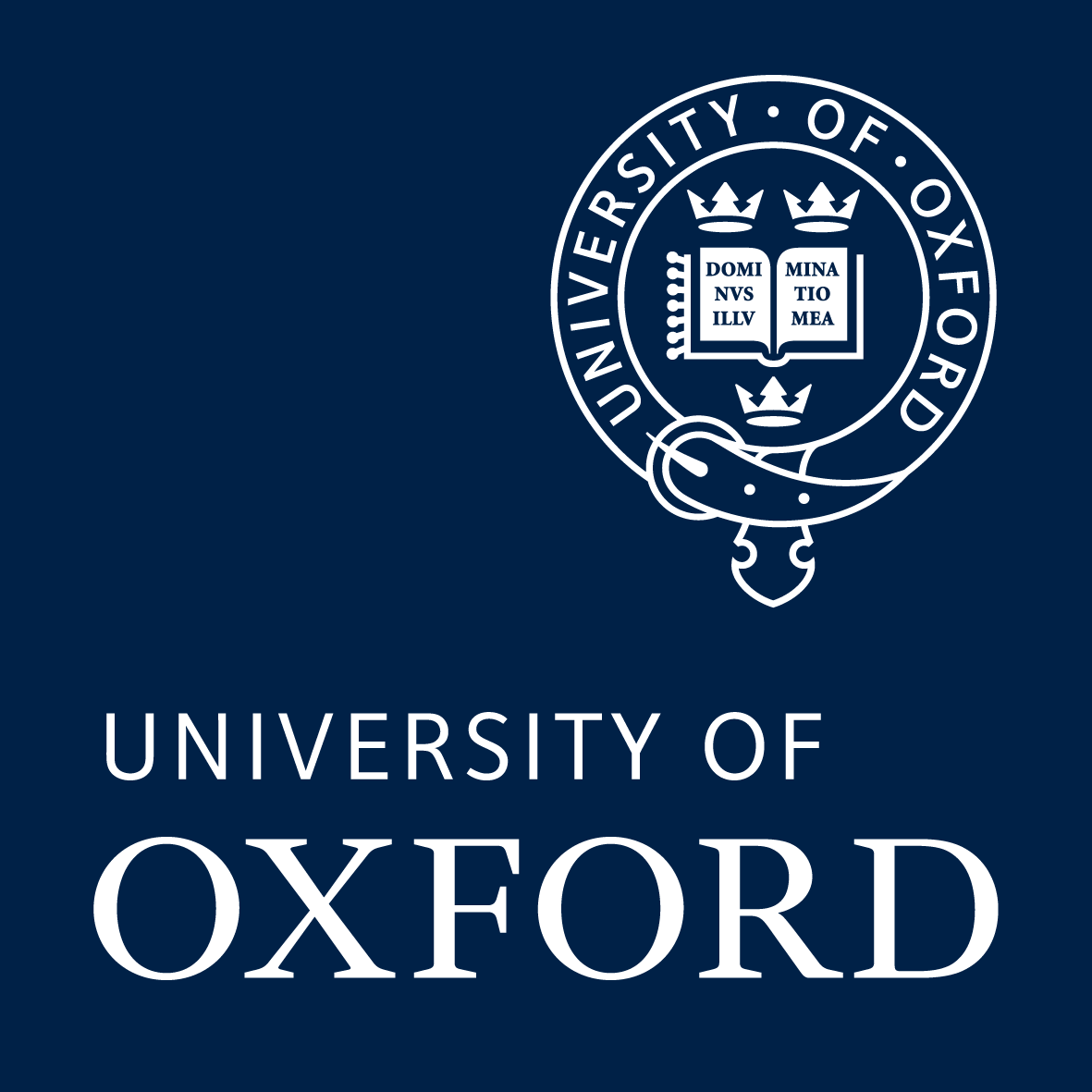 ---
How the Internet impacts learning in developing countries: a case study of the Philippine independent film sector
An abridged summary of the MPhil thesis by Sai Villafuerte, edited for a non-specialist audience. Read academic abstract
here
.
Estimated reading time: 5 minutes
Behind-the-scenes of Heneral Luna (2018), directed by Jerrold Tarog. Heneral Luna, a film produced by independent film company TBA Studios, is the highest-grossing, as well as one of the most expensive, film productions in the history of the Philippine film industry. Image courtesy of Pong Ignacio.
By Sai Villafuerte
Jan 2018 – May 2019


The creative industries, as an engine for socioeconomic growth, is becoming an increasingly discussed topic in the field of international development.

In a report published in 2008, the UN Conference on Trade and Development (UNCTAD) recognised, for the first time, the creative industries as a promising sector where, "in a globalised world [dominated] by image, sounds, texts and symbols," "creative assets," such as films, books and art, can "generate socioeconomic growth."

Indeed, the numbers do not stray far from this consensus. In 2012, the global market for creative assets was valued at $547 billion – an increase of 55 percent since 2003. Exports from developing countries, especially in Asia, occupy a large portion of the global market share and is growing at a faster rate than developed countries – from $87 billion to $272 billion between 2003 and 2012.

This shows the potential for developing countries to cultivate their creative industries to not only maximise trade gains, but also to foster a more resilient social identity founded on cultural symbols and local practices.


DOES THE INTERNET PROMOTE CREATIVITY?

The Internet plays an influential role in fostering the creativity of developing countries, changing not only the means by which we recognise, or "learn", forms of knowledge as sources of value; it has also transformed the interactive profile of the economy by creating new forms of organisation.

The degree to which this influence has been positive, however, is met with some dispute. On one hand, increased connectivity promotes the possibilities of production and distribution at a scale previously unprecedented. Internet technologies can also compensate for the lack of incentives provided by domestic institutions, increasing visibility of developing countries to specialised knowledge and global opportunities.

On the other hand, this brash optimism – that Internet technologies uncompromisingly promote creativity – neglects the fact that connectivity alone is insufficient for promoting socioeconomic growth. In countries where the infrastructure for high-speed broadband is poor, and where intellectual property rights are not diligently protected, oligopolistic firms limit market competition, perpetuating not only the poor provision of incentives, but also the sluggish development of local creative talent.


LEARNING AS AN AGENT FOR CREATIVITY

Thus, this MPhil thesis explores the impact of Internet technologies on the learning capabilities of developing countries, using the Philippine independent film sector as a case study.

The independent film sector not only captures emerging forms of organisation – namely, the "project-based enterprise" – but it provides a wider commentary on an industry seeking to diversify its practices more sustainably in the face of technological change.

Likewise, the Philippines presents an interesting case study – a country that, despite lagging, historically, in technological growth, has taken precautionary, albeit unstable, measures in modernising its creative industries.

This thesis argues that technological innovation is not necessarily neutral nor equally shared between developed and developing countries. There is a need to understand the policies and activities surrounding the development of learning capabilities in developing countries, particularly when a low-wage majority are expected to catch up in the wake of an impending technological revolution.

Thus, future research in this area must carefully address this nuance – namely: What is sustainable development, and for whom?

Fieldwork for this project was conducted in Manila, Philippines, between July and September 2018, comprising of more than 25 individual interviews and focus group discussions with studio executives, expert consultants and a wide range of film professionals.

Here are five fast facts I learned during this period.


---
1. The Philippines ranks as having the slowest average Internet connection in the Asia-Pacific region with a mere 5.5 megabytes per second (Mbps) and 45Mbps at peak connection speed
Average connection speed (IPv4) by APAC Country/Region
Source: Aksimet (2017)
Average peak connection speed (IPv4) by APAC Country/Region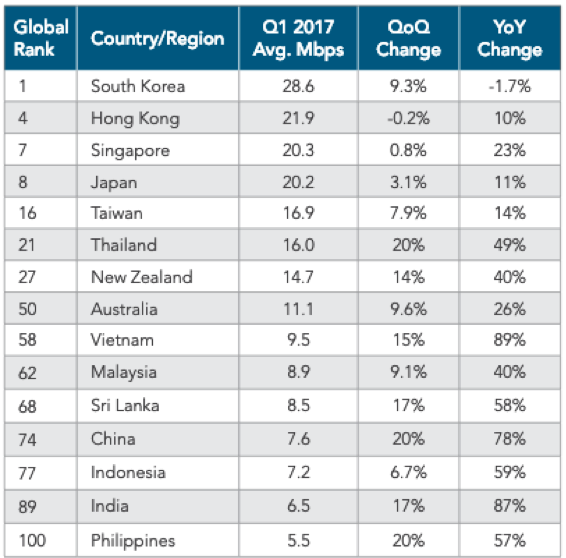 This slow connectivity can make international co-productions more difficult, causing delays in project completion.



2. Foreign, mainly Hollywood, films define how activities in the Philippine film industry are led, accounting for nearly 3/4 of films released in the country year-on-year between 2012 and 2017.
Number of local and foreign films released in the Philippines, 2012-2017
Source: Tejerero (2018)
This is owed to the fact shopping malls, where most cinemas in the Philippines are located, are primarily concerned with attracting foot traffic – namely, by screening commercially viable films from reputable (and often much larger) distributors.

This is because, amongst audiences, local Filipino films have a notorious reputation for being "predictable" and "unoriginal".



"I believe the audience is getting smarter, and the level of production and storytelling that's expected is getting higher every time. There used to be a big gap between how people understood the quality of Hollywood and local films. Now, that gap is getting smaller. The ubiquity of high-quality films and the language used to tell it is shifting." From an interview excerpt, taken place in July 2018. Image courtesy of Pong Ignacio.
3. The Philippine independent film sector is situated within a primarily supply-led, oligopolistic film market representing the divergent interests of producers, distributors and exhibitors.
The Philippine film industry market share, 2014
Source: Santos (2015), cited in Lim (2019)
This system constitutes several membership-based trade associations seeking to maintain their economic viability by concentrating knowledge, and, in effect, monopolising creativity, within a few lead firms.

This opaque organisational structure poses the biggest challenge for the Philippine independent film sector in acquiring new forms of competitive advantage.


"There's this unique, symbiotic relationship between the mall owners and the big studios where neither party wants to hurt the interests of the other. Mall owners want to protect big movie producers because their films bring in the most foot traffic. Even if, for example, a small independent production company books [their film] in advance, a theatre owner can slide that film in favour of the bigger studio producer. They have to protect that relationship, but it doesn't really make for a very fair distribution system all 'round."
- Interview excerpt, August 2018



4. In the Philippines, the rise of video-on-demand (VoD) platforms have increased the technical standards of films, but also created mismatching expectations on the feasibility of producing them.
Image courtesy of Mycko David
The requirements set by VoD platforms like Netflix have improved overall learning capabilities in the Philippine independent film sector, incentivising filmmakers to protect the quality of their films from becoming obsolete as technologies continue to advance.

However, despite these standards improving, informants reported a large gap between the feasibility of a desired outcome and the real costs of servicing those outcomes.

This is due to the overriding perception in advertising that online content is "easier" to make – an idea that has spilled over into the film industry, leading to the allocation of smaller budgets for projects despite the real cost of services remaining the same.



"There is very little regard for how expensive filmmaking actually is. People think it's easy. As professionals, it's very difficult to deliver because people expect gold to be made under poor budgets and poor working conditions. It's not just with films. It's also advertisements. Many production houses have downscaled their operations while trying to deliver large. That's everywhere in the industry. That makes it difficult to defend yourself if you've envisioned a project in a certain way, but the producer cannot accommodate it because there's no time or budget for it."
– Interview excerpt, taken place in August 2018

5. Dependence on the Internet neglects the analogue and collaborative nature of filmmaking where it is not seen as a replacement for real-life interactions.
The widespread availability of cloud-based collaborative software, such as Adobe Premiere Pro and Slack, has enabed the freedom of mobility necessitated by filmmakers' flexible employment conditions, particularly in Metro Manila where severe traffic congestion makes it costly to set frequent in-person meetings.

However, this "illusion of convenience" can cause delays in completing tasks where constant connectivity perpetuates a state of complacency, diluting important information in a sea of electronic messages.


"The Internet is important in terms of accessibility to information. But no matter how much of what you're researching is a resource, the filmmaking process is still a cooperative, interactive process. You need people for that." From an interview excerpt, taken place in July 2018. Image courtesy of Pong Ignacio.
---
This thesis is a culmination of my academic work spanning across seven years in the field in media studies, cultural studies, political economy and development studies. I would like to thank my supervisor, Dr Xiaolan Fu, for her guidance throughout the production of this paper. Her unparalleled expertise enabled this research to achieve a higher standard than what I initially envisioned, and her direction helped develop my own capabilities in ways that surpass my expectations. I am also grateful for the counsel of Stephen Kruger, Dr Michael Brett, Dr Florence Dafe, Dr Amin Samman, Dr Nick Srnicek and Prof Anastasia Nevestailova – for without them, the seeds of the tree would not have been sowed.

I would like to give special thanks to Liza Diño and Ria Rubia of the Film Development Council fo the Philippines (FDCP); Paul Edward Tajon of the Board of Investments-Department of trade (BOI-DTI); Sherwin dela Cruz of iflix; Malou Santos of Star Cinema, and; Paolo Mercado of the Creative Economy Council of the Philippines (CECP) for supporting my activities in the field.

I would also like to extend my deepest gratitude to my friends and family for their unwavering support as I undertook one of the most challenging milestones in my writing career, particularly my mother, father, Cyrus Mahboubian and Kat Fernando.

Lastly, this thesis is dedicated to the Philippine independent film community. Their commitment to portraying the human condition illustrates a type of resilience that is unmatched, championing the preservation of art for future generations against all odds.


Citations
Akamai (2017)
State of the Internet
2017. Cambridge, MA.
Lim, M. K. (2019) Philippine Cinema and the Cultural Economy of Distribution. Cham: Palgrave Macmillan.
Tejerero, E. (2018) 'Industry Insights: Philippine Film Industry in Numbers', in Film Industry Conference and Workshop Series: This Time — Asia! Manila, Philippines.
Disclaimer

I am currently seeking out media outlets, publishers and journals to publish some aspects of this thesis.

Please get in touch with me if you are interested in the data collected for this work.

---