---
---
Filipino food is gaining worldwide popularity. But as the diaspora grapples with the country's multicultural history, the cuisine's identity is yet to be established.
---
A controversial drug raid leads to the closure of a dance club in Manila, leaving a music subculture lost and scrambling.
---
Carlos Celdran took on the church eight years ago and the fight took over his life.
---
For fine art graduates, the art market can seem impenetrable. Natasha Arselan wants to change that with her new platform AucArt which aims to bring early-career artists and collectors together. Sai Villafuerte reports.
---
The Huffington Post,
August 2017

There is much to say about the Philippines' Nixon-style war on drugs. But what about Dutertenomics? With reports being overshadowed by the slew of state-sponsored killings, it can be difficult to realise the counter-narratives surrounding other policy areas.
---
---
University of Oxford
January 2018 - May 2019
This thesis investigated the impact of Internet-based technologies in improving knowledge processing (or learning) capabilities in the digital value chain of the Philippine independent film sector. Data was collected in Manila, Philippines, between July and September 2018 through individual interviews and focus groups, later analysed using phenomenological case study methods.
---
City, Univeristy of London
January - May 2017
Building from Mariana Mazzucato's "entrepreneurial state" thesis, this paper scrutinises the role of the state in financial system development, using the Philippine private housing bond market as a case study. Using critical discourse analysis, it explores a specific stage in the development of the Philippines' financial system, characterised by an imitative and adaptive response to economic opportunities.
---
---
---
Finding the path of delicious creativity – Edsa
Inspired by one of the world's most congested highways, Edsa is a creative collaboration, circumnavigating the worlds of food and creativity. In a world grappling with the challenges brought on by cultural appropriation, what can the history of food tell us about our lives, and what can our lives tell us about the food we eat?
---
Promoting academic excellence and the ASEAN region – Blavatnik School of Government
In October 2018, the University of Oxford officially welcomed the Centre for Southeast Asian Studies initiative, creating a dedicated focus for research in Southeast Asian studies across several departments, including geography, anthropology, international relations, development studies and history.
---
Aligning young professionals with the UN Sustainable Development Goals – Unicef's NEXTGen London
Next Generation (NEXTGen) is a global Unicef initiative bringing together diverse groups of young professionals, aged 21 to 40, who are committed to helping transform the lives of the world' most vulnerable children. In 2015, NEXTGen pivoted its focus towards aligning its initiatives with the Sustainable Development Goals (SDGs), a development blueprint, assembled by the United Nations Assembly, for a more sustainable future.
---
Connecting the film industry one event at a time – Cinema Jam
Working in the film industry is fun, but it can make its members' social lives irregular at best. Cinema Jam is a community of directors, producers and freelancers seeking to uplift the next generation of film professionals through intimate events, masterclasses and job opportunities with the industry's most renowned names.
---
---
Anna Isabelle 'Sai' Villafuerte is a journalist specialising in cultural reporting. Her work has appeared in
VICE
,
The Huffington Post
, Huck, intern, Purveyr and BikeVibe, amongst others.
She studied her BSc in International Politics at City, University of London and is now an MPhil candidate at the University of Oxford's Department of International Development, where she conducted field research on the impact of internet technologies on knowledge processing (learning) capabilities in the Philippine independent film sector.
At the age of fifteen, Sai received the 'Student Prize for Film Photography' during an Oxbridge-sponsored academic programme in Lycée Notre Dame de Sion, Paris. In 2015, she was awarded the Visual and Creative Arts award by the Council for Independent Education in the House of Lords where she was acknowledged for her "
imaginative ambition, stylistic control and superb sense of narrative structure.
"
Alongside her journalism, Sai is interested in the relationship between prose and images - a theme she explores in her photography. Her primary medium involves digital and analogue imaging techniques complemented by an introspective approach to essay writing.
"By choosing to photograph 'ordinary' places, Sai makes them extraordinary. Beauty can be found in any setting and she gives every place she photographs the story it so rightfully deserves. It is a rare and special skill to tell the narrative of places where one does not naturally appreciate its allure. When done with her unique, experimental style it allows for more people to relate and understand her pictures by connecting it to their everyday lives."
— Excerpt from interview with
Unloop
, July 2017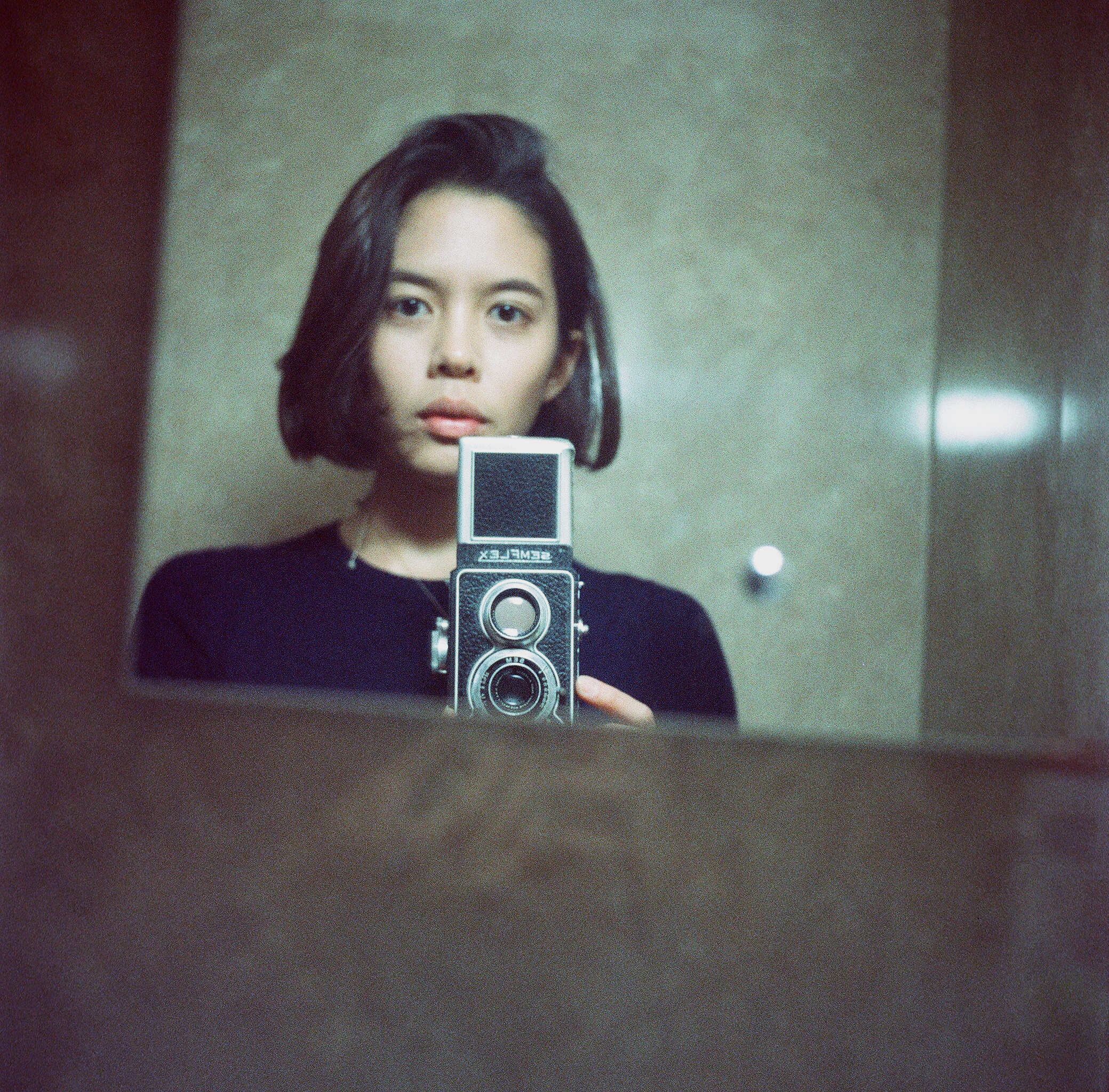 ---
Location:
Oxford, United Kingdom